Meet Our Donors
We thank all our planned-gift donors for their generous support. Here are some of their stories.
Harry Rohde (LAW '59)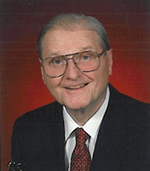 For Harry Rohde (LAW '59), leaving a legacy to Illinois Institute of Technology Chicago–Kent College of Law is both a tribute to his personal success and to his father. His bequest also protects his estate assets.
As the son of a Chicago-Kent alumnus and a former attorney with Chicago Title and Trust, Harry felt it was important to give back to the school. He named IIT a beneficiary of his retirement plan at his passing. He can continue to take his regular withdrawals. This form of bequest also avoids the double taxation retirement savings could face if designated to heirs. For Harry, the choice was simple.
"I think we all know this school wouldn't be able to continue without financial support, and to the extent that one is able to give, I think it's an appropriate thing to do," Harry said.
To include IIT in your retirement plan, contact your plan administrator and request a Change of Beneficiary Form. You can include IIT for a portion or all of your plan's assets and maintain the flexibility to change beneficiaries if your family's needs change during your lifetime. For more information, please contact us.
Louis and Dorothea Schult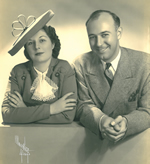 Sometimes gifts to IIT come with great fanfare and publicity. Other times, they are quietly passed along to us, with little or no advance notice. IIT has received numerous unexpected estate gifts in the past 20 years from alumni, alumni spouses, or friends of the university. These gifts totaling over $26 million have helped the university fulfill its mission and provide scholarships for deserving students. Yet, the donors involved never told us during their lifetime that they had made provisions for Illinois Institute of Technology in their estate plans.
One of these unexpected estate gifts came from Louis Schult, who died at the age of 96. Since we had no knowledge that Schult was planning to give his estate to IIT, we never got the chance to recognize him during his lifetime. But thanks to James Fine, Schult's attorney and friend of 30 years, we know a few things about the life of this generous man and his wife, Dorothea. Schult proudly attended Armour Institute and studied engineering. He was very grateful for the education he received and the life it made possible. He spent his career at General Electric and traveled all over the world opening factories and plants, often taking his wife Dorothea with him. According to Fine, the Schults enjoyed life, living comfortably yet modestly.
Although humble in life, the legacy of the Schults will be made well known to the students of IIT who will benefit from their generosity. Four scholarships each year will bear the Schult name, and programs across the university will be enriched by Louis and Dorothea's farsighted decision to support IIT.
Don't Keep Your Gift a Secret – If you have named IIT as a beneficiary of your estate, please let us know, so we may properly thank you and include you as a member of our esteemed Gunsaulus Society.
Ken Taylor (BE '63, M.S. PSYC '66)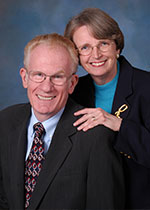 Ken Taylor's (BE '63, M.S. PSYC '66) IIT education helped him discover his talent for psychology and gave him the confidence to pursue graduate school in the field. Now a retired community college faculty member, he included IIT in his estate plans so today's students can develop their interests for a lifetime of professional fulfillment as he did.
"I found my educational experience at IIT extremely valuable and am glad to help provide this type of education to others in the future," Taylor says.
Jim McMahon (MET '81)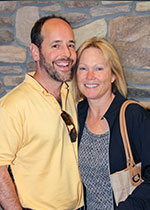 Inspired by his experience as a metallurgy student, Jim McMahon (MET '81) and his wife, Mary, decided to benefit future innovators by designating IIT as a charitable beneficiary in their estate plan. As a quality systems manager at Abbott Vascular as well as an instructor at University of Redlands in California, McMahon understands how quality education contributes to stronger industries.
"My wife and I have reached a point where we have saved enough for a comfortable retirement, but because we're still young, there's opportunity for our estate to grow. We wanted to support organizations we believe in, and we believe in an IIT education," McMahon says.
Don Wrobleski (ARCH '54)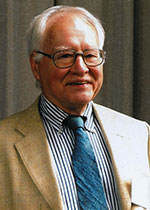 For Don Wrobleski (ARCH '54), the pivotal moment of his IIT education took place halfway around the world. It was while he was traveling through Italy, visiting historical and architectural landmarks, that he realized the impact his education would have on the rest of his life. "It's extremely important for architecture students to travel," he says. "It's really important for them to see the history of the world and how architecture fits in." Hoping to give other students the clarity he himself found overseas, Wrobleski created an architectural travel fund at IIT through a bequest in his will.
"When you get out of school, you don't have much money. It takes a while to build that up. I wanted to leave some money that architecture students could benefit from–something that could help ignite their careers," Wrobleski says.
Ed Squifflet (CE '57)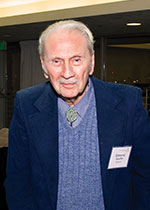 Inspired by his experience as a civil engineering student, Ed Squifflet (CE '57) decided to benefit future engineers by investing in a charitable gift annuity fund and naming IIT as the recipient of his IRA. He believes IIT–educated students will build a better infrastructure for tomorrow. The commitment is an ongoing expression of his strong desire to support quality education and make it accessible to worthy students.
"IIT has always been a highly rated school, so any student who is qualified deserves the opportunity to attend. If finances are the only impediment, then I am pleased to offer assistance," Squifflet says.
Marilyn J. Kouba (CHEM '50, M.S. '63) and Marilyn W. John (TD '56, M.S. EG '62)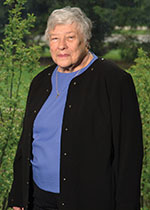 Marilyn J. Kouba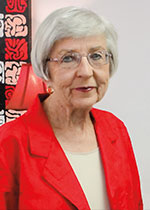 Marilyn W. John
Marilyn J. Kouba (CHEM '50, M.S. '63) and Marilyn W. John (TD '56, M.S. EG '62) remember the campus back in the 1950s. Female students in the sciences or engineering were a rarity. "It was a different time," they both say with a laugh.
Now retired, these career educators—Kouba taught chemistry for more than 35 years in the City Colleges of Chicago while John spent more than three decades on the faculty of the University of Wisconsin-Milwaukee—credit their IIT educations for their accomplishments.
"I am where I am thanks to IIT. My education was the best insurance policy I bought," John says.
Kouba and John recently made planned gifts to the university, becoming members of the Gunsaulus Society. A charitable gift annuity (CGA) allows them to support their alma mater while receiving a fixed income.
"I am giving to IIT while I am alive. It is an investment in the future of education," Kouba says.
Maurice Watkins (MET '68, Ph.D. '73)
Maurice Watkins (MET '68, Ph.D. '73) likes to quote a line from his dad's favorite gospel song, performed by Mahalia Jackson: "If I can help somebody as I travel along, then my living will not be in vain."
Born and raised in East Chicago, Watkins recalls that his father never let his limited financial resources prohibit his ability to help someone in need. "That was the environment I grew up in," he says, "and I endeavor to continue my father's legacy."
Watkins and his wife, Joyce, have established a scholarship that provides financial assistance to deserving Chicago Public Schools students through the Collens Scholarship Program, and they are also endowing it in their estate plan. Watkins credits his IIT education for his long and rewarding career as a technical advisor at ExxonMobil.
"I was better prepared than my industry peers to do research, thanks to IIT. I had the most fun while learning to think critically and focusing on fundamental science. Graduate school was the best time of my life," Watkins says.
He continues, "As a student, I received scholarships and a graduate school fellowship. When I was made aware of the scholarship needs for current students, I wanted to help. Why not do something while I can see the benefits?"
Morgan Fitch Jr. (CHE '43)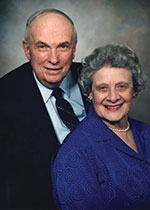 Morgan Fitch Jr. (CHE '43) believed in the value of a college education. His daughter, Ruth White, remembers her dad saying, "The most important thing earning a college degree could do for you is to teach you that you can learn anything later in life."
Fitch grew up in the South Shore neighborhood of Chicago. At IIT, he was an active student with an impressive list of extracurricular activities. In addition to belonging to four fraternities, he was a Black Knight, president of his senior class, features editor for TechNews, editor–in–chief of the Integral, and founder and first president of the Engineering Cooperative, to name just a few.
Fitch enlisted in the United States Navy after graduation. When his active–duty service was completed, he renewed his pursuit of an education, earning a law degree and subsequently practicing law for more than 58 years.
"IIT was always important to my father; he had fond memories of his time there. Making a gift to the university was of primary importance to him," says White.
Fitch designated a portion of his individual retirement account to IIT. After Fitch and his wife, Helen, passed, IIT received the bequest.